Let Me Show You how to Create
Easy and Tasty Spanish Recipes
You don't need to spend hours in the kitchen. That alone can make anyone a fan of this cuisine.
Have warm memories of a time under the Spanish sun? A dish may take you back to that great experience.
Rest assured, that dish is likely on this website. The aroma's alone might trigger a trip down memory lane.
Some travelers I know wondered how they make that delicious fideuà. They were intimidated. But then realized how easy it was to make.
Why Foods of spain?
I'm glad to tell this rustic cuisine is more popular than ever for its benefits. These are:
Healthy
Mostly natural
Lots of vegetables and fruits
Many recipes are vegetarian and vegan-friendly
Most of the time easy to make
Chefs and even health professionals generally agree it is one of the healthiest kitchens. Who wouldn't want that? Tasty food that is also healthy.
No fancy schmancy cooking techniques are required. I'll show how it is done — with fantastic results!
Whitewashed Olvera, Andalucia. Seen from the road to Cadiz. Is there anything sweeter?

My Passion for Spanish Food
Chiringuitos at the golden, crystal-water beaches of Spain. The picturesque towns and my parents' and grandparents' kitchens.
As I grew up, I discovered one mouthwatering dish after another. These are all connected to my past, holding good memories.
I particularly loved my mother's lentejas con fideos (lentils with vermicelli) and her pollo al ajillo. Muy rico!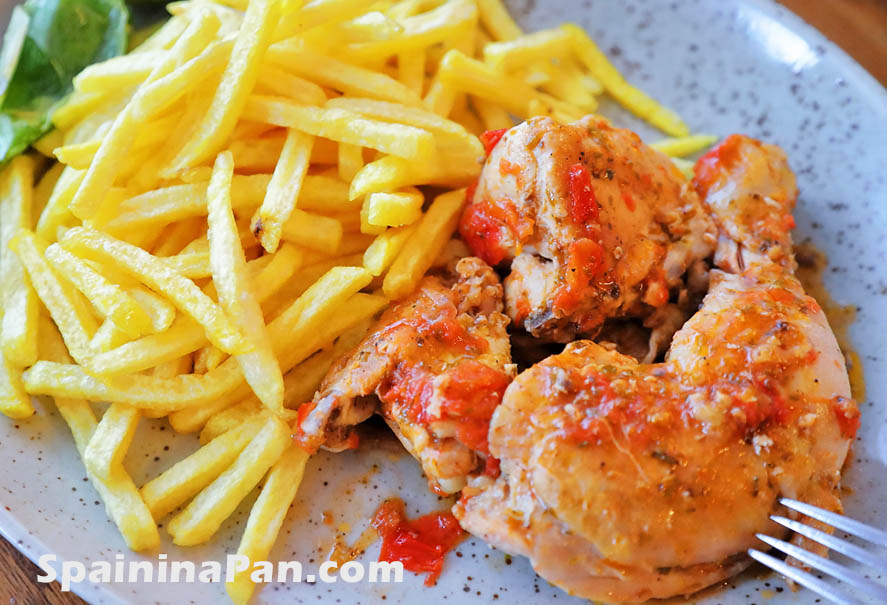 The addictive and aromatic pollo al ajillo (garlic chicken) served with fries. One of my favorites.
Besides their natural and healthy nature, these tasty recipes can make you want more.

As a Spaniard, I would be pleased to be your insider into a kitchen known as one of the healthiest in the world.